Wife: Mrs. Glenda K. Clark, OTR/L
Children: Son-->Joshua, Daughter-->Jocelyn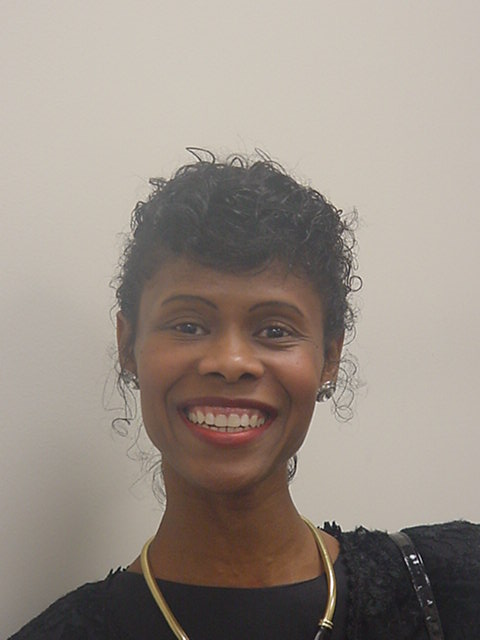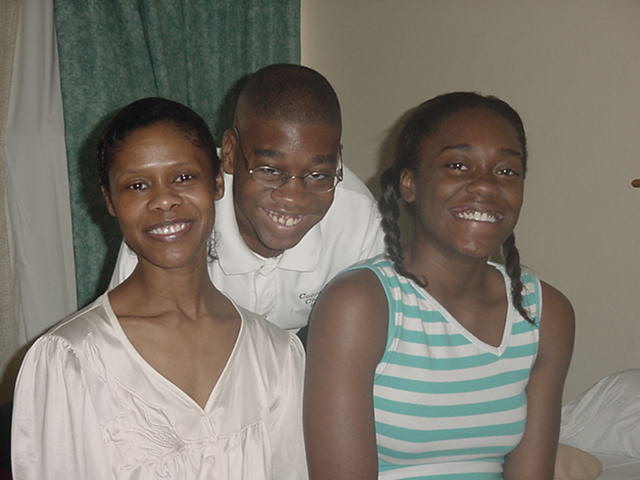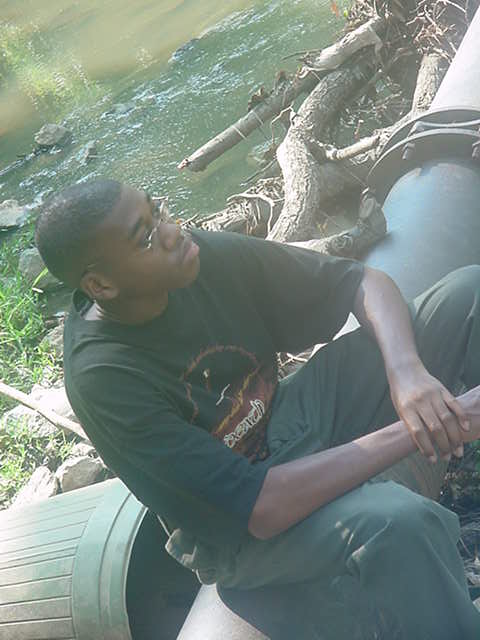 (Favorite Scripture-Phillipians 4:13-I (We) can do all things through Christ which strengthens me)
OBJECTIVE
Stay actively involved in ministry and education, serving, leading and instructing others how to maintain an active lifestyle through and with Christ. Teaching them to gain knowledge and understanding through the word of GOD, education, their successful visions and plans that will enhance their chances of fulfiling their purpose for being on this earth.
CHURCH AND COMMUNITY LEADERSHIP EXPERIENCES
∑ Born again, Re-Dedicated Christian, Re-Baptized and Endowed with the Holy Spirit through the Gift of Tongues with Power from on High by GOD through Jesus Christ.
∑ Academic outreach recruiter, advisor and career planner
∑ Assisted in the development of community-based learning and enrichment programs.
∑ Administrative and supervisory skills in the academic, corporate, and medical circuit.
∑ Computer literate, including Internet and web page designing skills.
∑ Affluent verbal and writing skills and adept at dealing with ethnic relations and family crisis situations.
∑ Active member and leader of various church and community organizations and boards.
∑ Involved locally with community government issues through various church and community groups.
THEOLOGICAL TRAINING
Current Ministerial Leadership Training-Evangelist Training Association, Wheaton, Illinois
2003 Pastoral Installation and Ordination (Associate Pastor)-Elon First Baptist Church Ministries-Home Of Pentecostal Experiences, Elon, NC, Cathedral for the 5th Diocese of the Greater Church of Deliverance, Incorporated, Winston, Salem, NC
2001 Ministerial Ordination (Elder)-Elon First Baptist Church Ministries, Elon, NC
1999 Ministerial License-Greater Mount Zion Church Ministries, Greenville, NC
1999 Five Fold Ministry Curriculum-Faith Christian Church Ministries, Greenville, NC
CHRISTIAN SERVICE AND EMPLOYMENT(20YRS)
2002-Current Advisor, Elon University Gospel Choir, Elon, NC
2001-2003 Associate Pastor, Adult Sunday School Teacher, Dean and Curriculum Coordinator, Elon Bible Institute and Training Schools, Elon First Baptist Church, Elon, NC
1999-2001 Associate Minister, Outreach Liaison, Director of Evangelism, Choir Tenor-Church Choir, Church Web Designer and Videographer, Greater Mount Zion Christian Ministries, Dr. Joe Dixon, Pastor, Greenville, NC
1997-1999: Tenor-Church Choir, Outreach Liaison, Praise Team Leader , Five Fold Ministries, Assistant Church Web Designer, Photographer and Videographer, Church Administration, Faith Christian Church Ministries, Elder Jackie Barrette, Pastor, Greenville, NC
1996-1997: Newspaper and Media Ministry Director, Church Administration, Pastorís Armor Bearer, First Institutional AME Church, Rev. GV Lewis, Pastor, Tallahassee, Fl
1994-1996: Media Ministry (Videographer), Male Chorus, Community Outreach Board, Bethel Baptist Church, Dr. RB Holmes, Pastor, Tallahassee Fl
1992-1994: Media Ministry (Videographer/Photographer), Community Christian Church, Rev James Corbette, Pastor, Greenville, NC
1989-1992: Tenor-Church Gospel Choir, Assistant Chairperson Hospitality Committee, Science-Computer Coordinator, Media Ministry (Videographer/Photographer), Cornerstone Missionary Baptist Church, Dr. Sidney L. Locks, Pastor, Greenville, NC
1984-1986: Tenor/Lead Singer-Church Choir, Team Leader for Childrenís Ministries, Raleigh AME Church, Raleigh, NC
1980-1984: Youth Director, Malkezdic Priesthood Team Leader, Singer and Soloist, Church of Jesus Christ-Latter Day Saints, President Bray, Raleigh, NC; President Williams, Greenville, NC
1978-1979: Watch Care Member and Tenor Vocalist, West Charlotte Baptist Church, Charlotte, NC
1977-1978: Watch Care Member, Bethel AME Zion Church, Charlotte, NC
1976-1979: Tenor Vocalist & Sargent at Arms, Johnson C. Smith University AME Campus Church Choir and the Charlotte 100 Voice Ensemble, Charlotte, NC
1965-1980: Youth Choir, Young People Christian Leader, Rock Springs Free Will Baptist Church, Rev RB Becton/Rev RW Phillips, Pastors, Greenville, NC